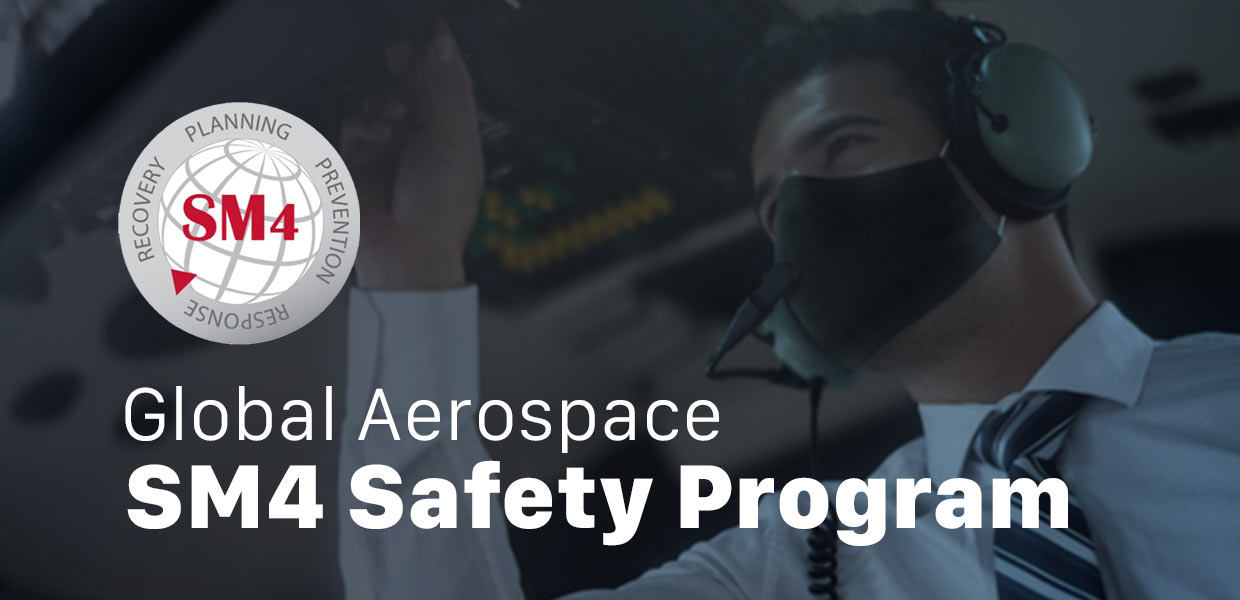 Are you a Global Aerospace policyholder?
Since 2016, Pulsar Informatics has been a member of the Global Aerospace SM4 Aviation Safety Program and a partner in The Community of Excellence. Global Aerospace, a leading provider of aviation insurance, has a vested interest in helping their clients and the industry pursue higher levels of safety. Launched in 2010, the SM4 Program was built on the concept of integrating four critical safety components: planning, prevention, response, and recovery. The SM4 program continues to evolve to meet the needs of the industry and provide targeted subject matter experts and financial support to the aerospace sector.  The program includes:
The unique quality of aviation safety resources found in the SM4 program is the result of the combined expertise of The Community of Excellence Partners. The Community of Excellence provides services that are designed to enhance and support existing safety programs and provide a training roadmap to advance personal and professional development.
Pulsar Informatics provides customized safety services for Global Aerospace Vista Elite clients. The services are designed to help enhance and support existing safety programs. Some examples of these programs are detailed below:
Level II – eLearning Modules about the Science of Fatigue
Level III – comprehensive Fatigue Risk Management Program consisting of a suite of software tools (first year subscription fees covered by Global Aerospace) and a customized FRMP Manual with policies and procedures to follow to manage and mitigate fatigue risk in operations.
For further details about the SM4 Safety Program's aviation safety resources and customized services, visit Global Aero's SM4 website.