Founder owned and operated since 2003, our company has offices in Philadelphia and Seattle.
Sleep science is continually evolving. We collaborate with the most prominent researchers in the field.
We are actively involved in supporting a variety of sleep research studies around the world. We are also leaders in the performance of high-fidelity field studies of operational alertness. Our R&D activities fundamentally support our efforts to create products that are grounded in the best science.
Pulsar latest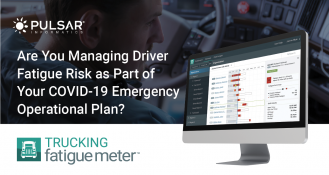 Are You Managing Driver Fatigue Risk as Part of Your COVID-19 Emergency Operational Plan?
In these extraordinary times, drivers are under intense pressure to keep America's economy going. Trucking Fatigue Meter is an essential part of your COVID-19 operational plan to keep drivers safe.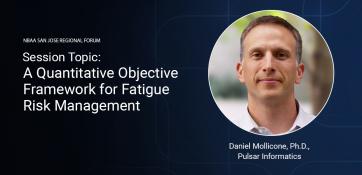 NBAA San Jose Regional Forum
We're attending the NBAA Regional Forum in San Jose. Stop by booth #515 to receive a Fatigue Meter demo.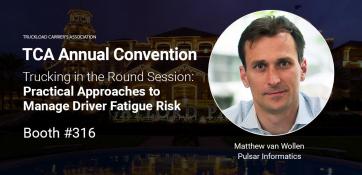 82nd TCA Annual Convention
Stop by booth #316 to learn how effective fatigue risk management can reduce operational costs.