Pulsar news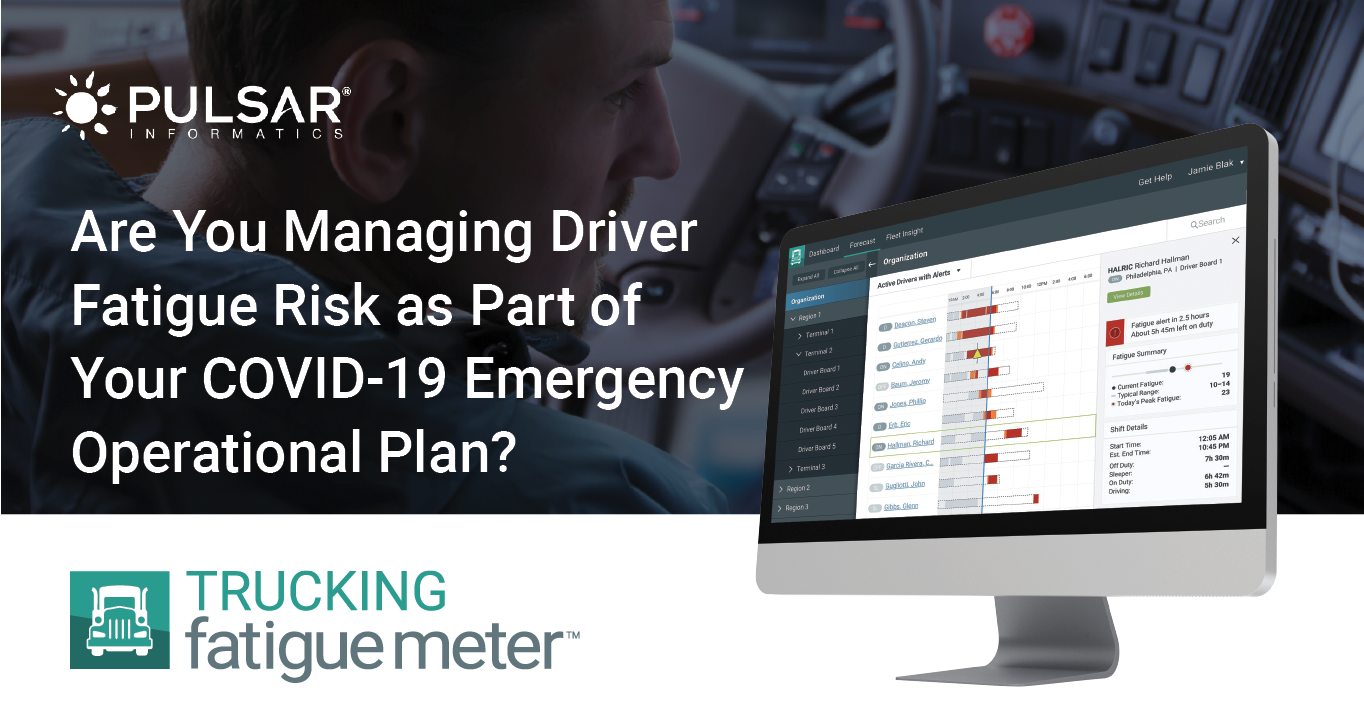 Are You Managing Driver Fatigue Risk as Part of Your COVID-19 Emergency Operational Plan?
In these extraordinary times, drivers are under intense pressure to keep America's economy going. Trucking Fatigue Meter is an essential part of your COVID-19 operational plan to keep drivers safe.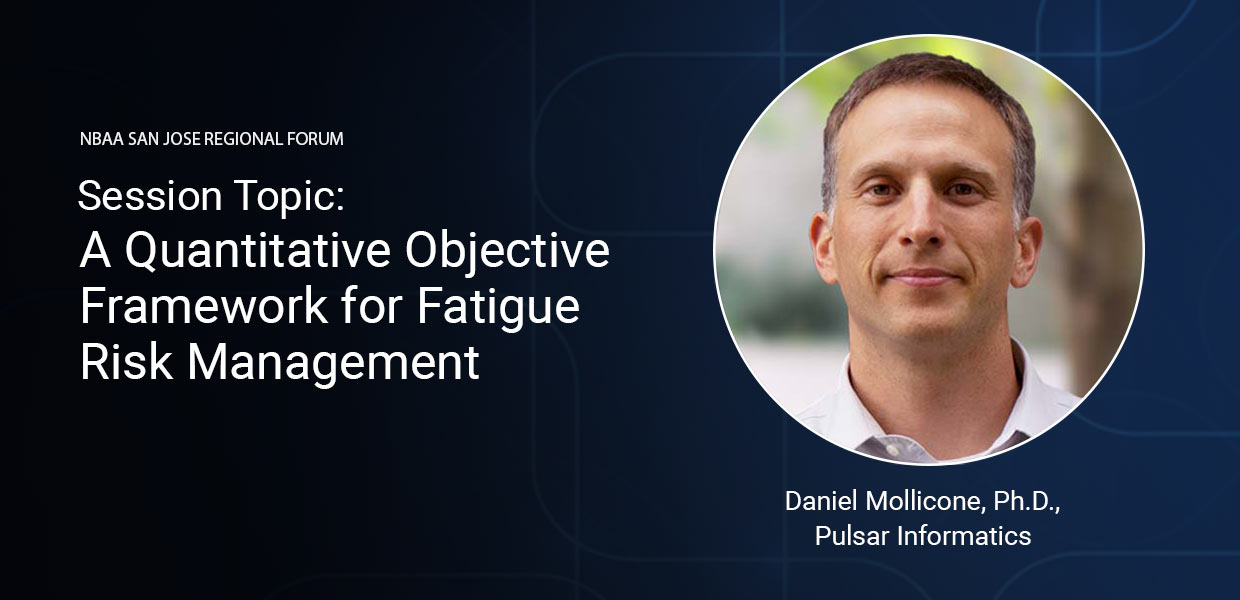 NBAA San Jose Regional Forum
We're attending the NBAA Regional Forum in San Jose. Stop by booth #515 to receive a Fatigue Meter demo.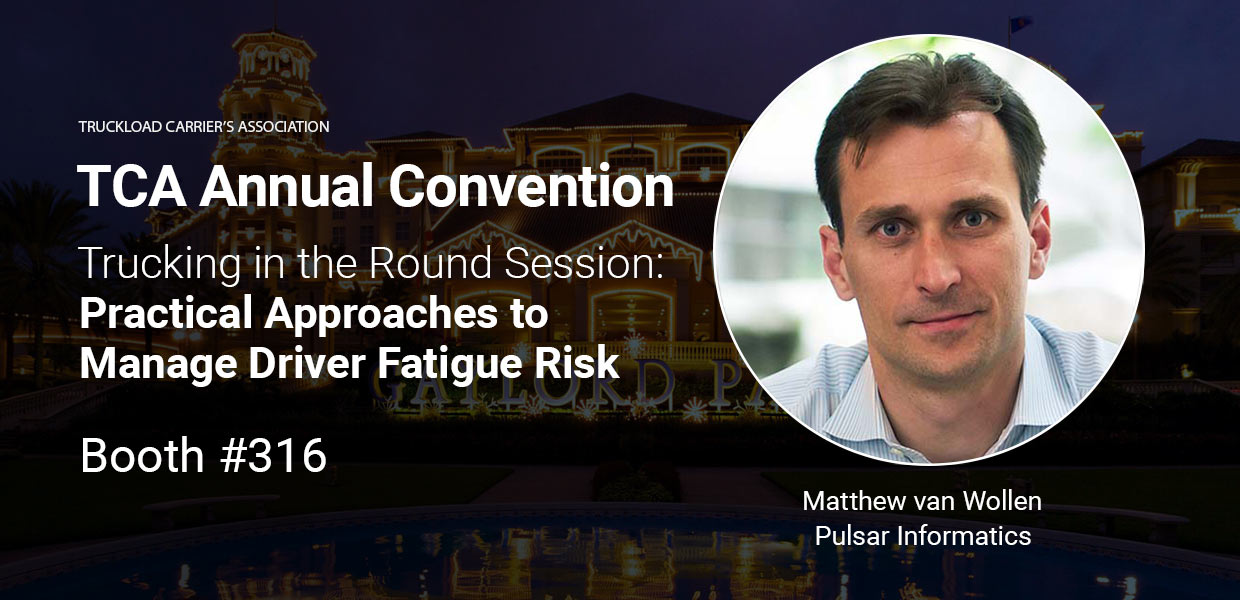 82nd TCA Annual Convention
Stop by booth #316 to learn how effective fatigue risk management can reduce operational costs.