Pulsar news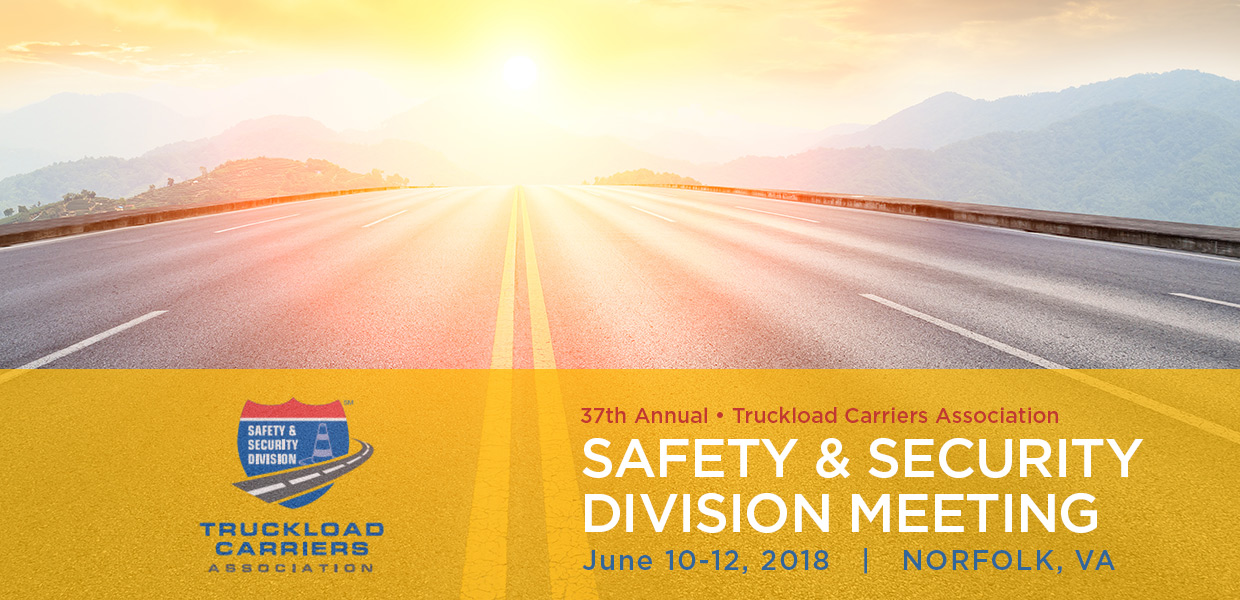 TCA's Safety & Security Division Meeting Booth #401
Pulsar will be demonstrating Fatigue Meter at the Truckload Carriers Association's 37th Annual Safety & Security Division Meeting. Visit our booth #401.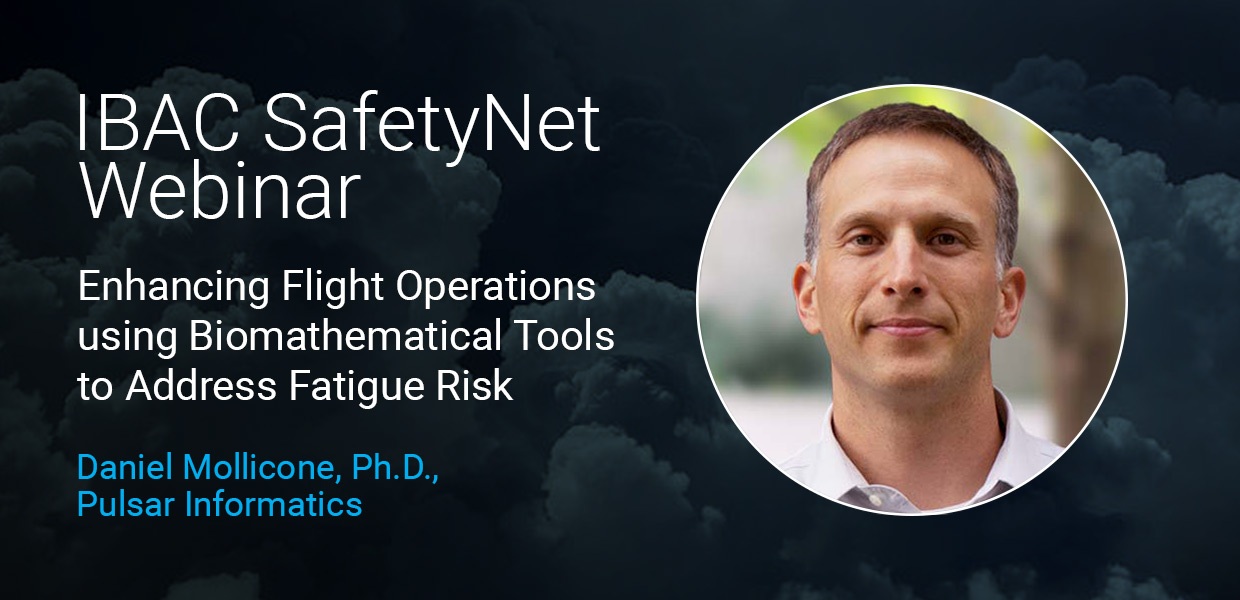 IBAC SafetyNet Webinar
Learn and discuss how to enhance your flight operations and address fatigue risk.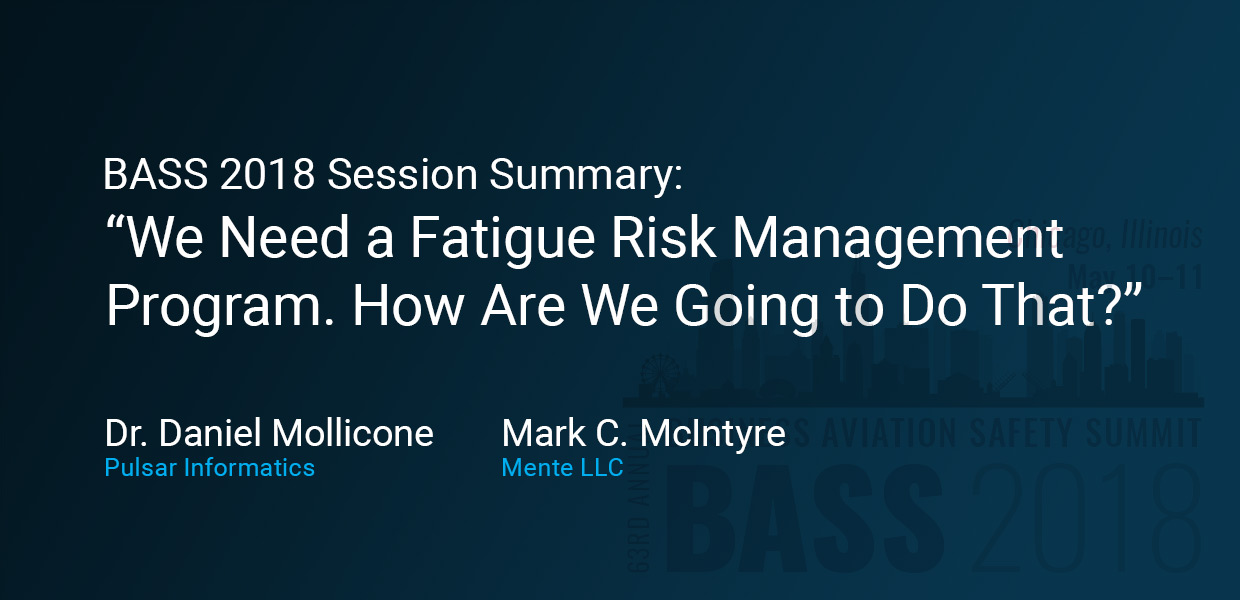 Daniel Mollicone and Mark McIntyre discuss the impact of fatigue on performance at BASS 2018
The impact of fatigue on pilot performance is one of the hottest topics at the Business Aviation Safety Summit in Chicago this year.