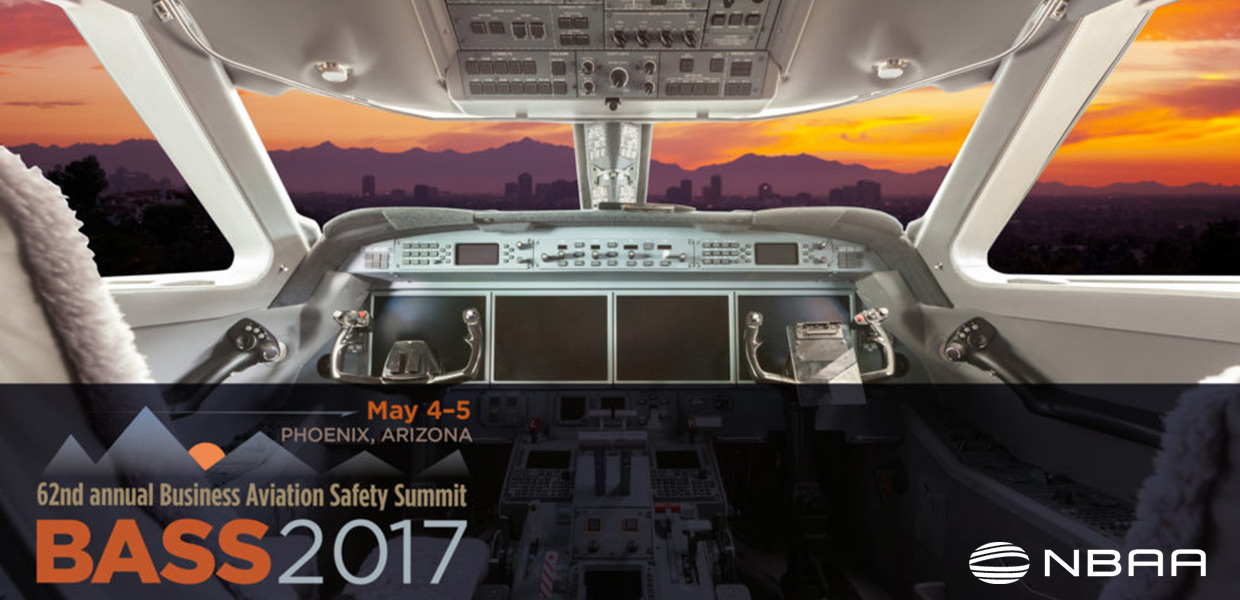 BASS 2017 Booth #4
If you're attending the 62nd Annual Business Aviation Safety Summit, stop by our booth to see first hand how easy it is to identify fatigue risk and explore mitigation options using our Fatigue Meter tools. 
Dr. Daniel Mollicone is chairing a panel discussion on fatigue management on Friday morning, May 5, from 1030-1100. Daniel will be joined by Mr. Fred Calvert, Director of Safety & Emergency Response Planning, Executive Jet Management; Capt. Jim Kelly, Pilot / Safety Manager, Pfizer Aviation; and Capt. David Belastock, Demonstration Pilot, Dassault Falcon.
Event Details:
The Business Aviation Safety Summit (BASS) is a forum for the business aviation industry to meet in a collaborative environment to identify safety concerns, devise approaches to reduce risk and implement initiatives to improve safety. The summit, organized by Flight Safety Foundation, in partnership with the National Business Aviation Association covers safety, training, practical solutions, management, human factors and other issues for every segment of the business aviation industry.
Thursday, May 4 – Friday, May 5, 2017
Sheraton Grand at Wild Horse Pass
Phoenix, Arizona