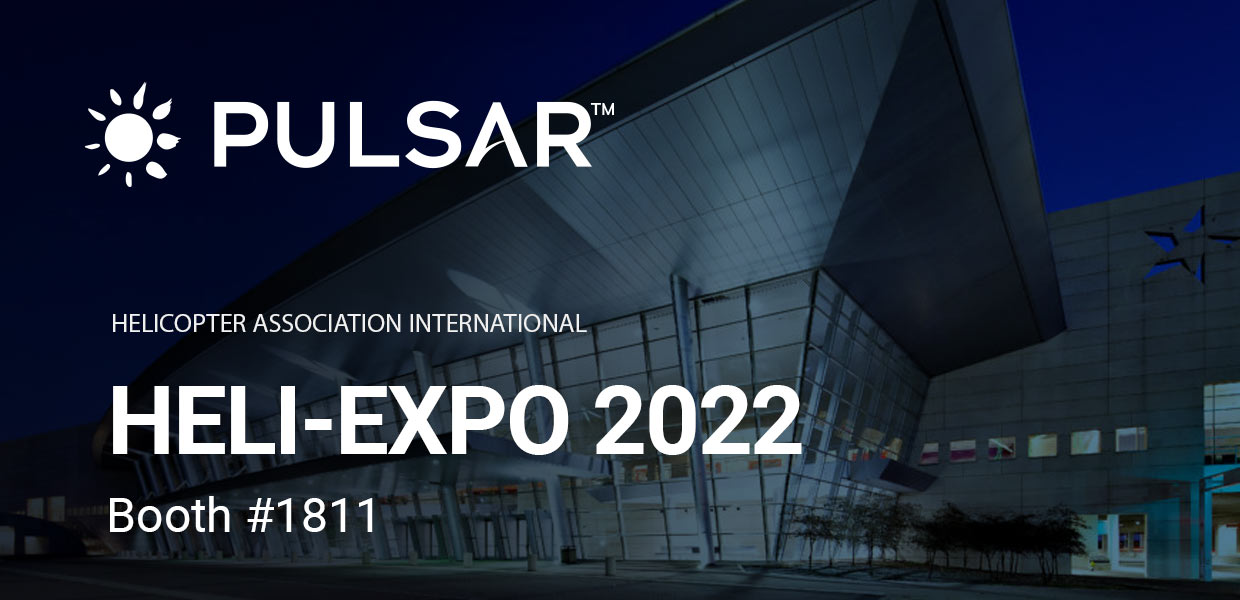 Meet us at HAI Heli Expo – Booth 1811
Join us at HAI Heli Expo in Dallas. This event is the main annual meeting place for the helicopter industry community, bringing together decision makers from around the world. Mingle with your peers, check out new helicopter models, and discover high-value products and services that are tailored for the needs of air operations.
As the world gradually opens back up and operations ramp up, crew fatigue is becoming a serious concern. Stop by the Pulsar Informatics booth #1811 to see firsthand how easy it is to manage fatigue risk with our proven Fatigue Meter and PVT technology. Fatigue Meter integrates with your scheduling system to provide historical, day-of, and forward looking insights into fatigue risk in your operation.
We look forward to speaking with you at HAI Heli Expo 2022!
Mar 7, 2022 - Mar 10, 2022
Kay Bailey Hutchison Convention Center, Dallas, Texas