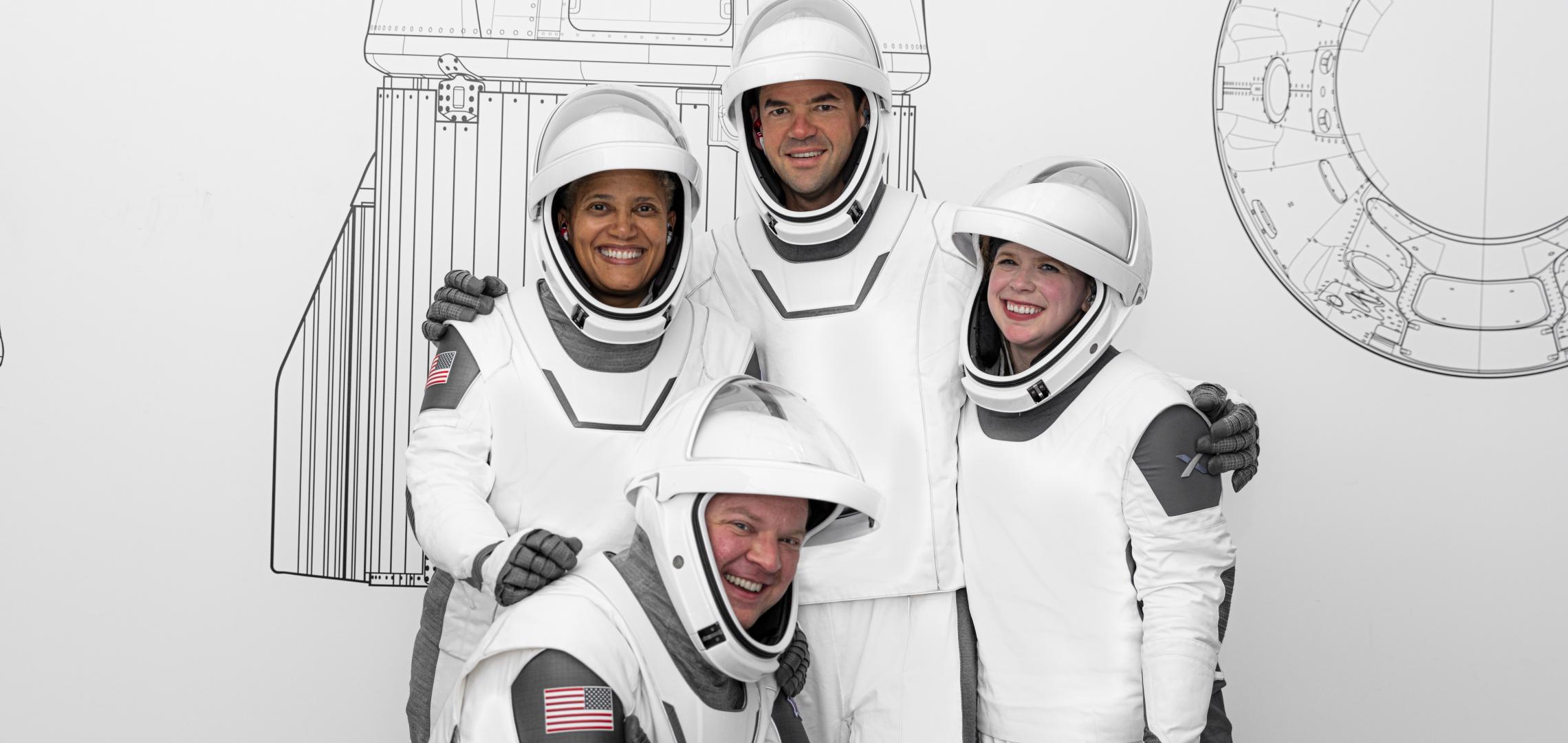 Neurocognitive performance study with NASA astronauts
Image credit: SpaceX
A suite of important human health research projects headed to space on Sept. 15, 2021, as part of the Inspiration4 mission. This was the world's first all-civilian commercial crew to orbit the Earth. The Translational Research Institute for Space Health (TRISH) partnered with the Inspiration4 crew and SpaceX to enable health science and technology research before, during and after the flight that will benefit our collective understanding of the human body.
Going into space is a stressful experience- not just for the human body, but also the mind. Dr. Basner and his team at the University of Pennsylvania conducted a study to measure the Neurocognitive performance of the Inspiration4 crew during the mission. To support the collection of data, Pulsar Informatics supplied the Cognition software platform that the crew used to perform a cognitive test battery to assess their performance on a broad range of cognitive domains. Pulsar also performed data quality control and provided technical support to the study team.
The research team is working to correlate the cognitive test results with health vitals collected from an Apple Watch and environmental data collected from Dragon. The findings of this study will improve our understanding of how the general population will behave and perform in space travel, which becomes more relevant as more spaceflight passengers explore our solar system.
Related (external link):  TRISH Research to Launch into Space Aboard Historic Inspiration4 Mission