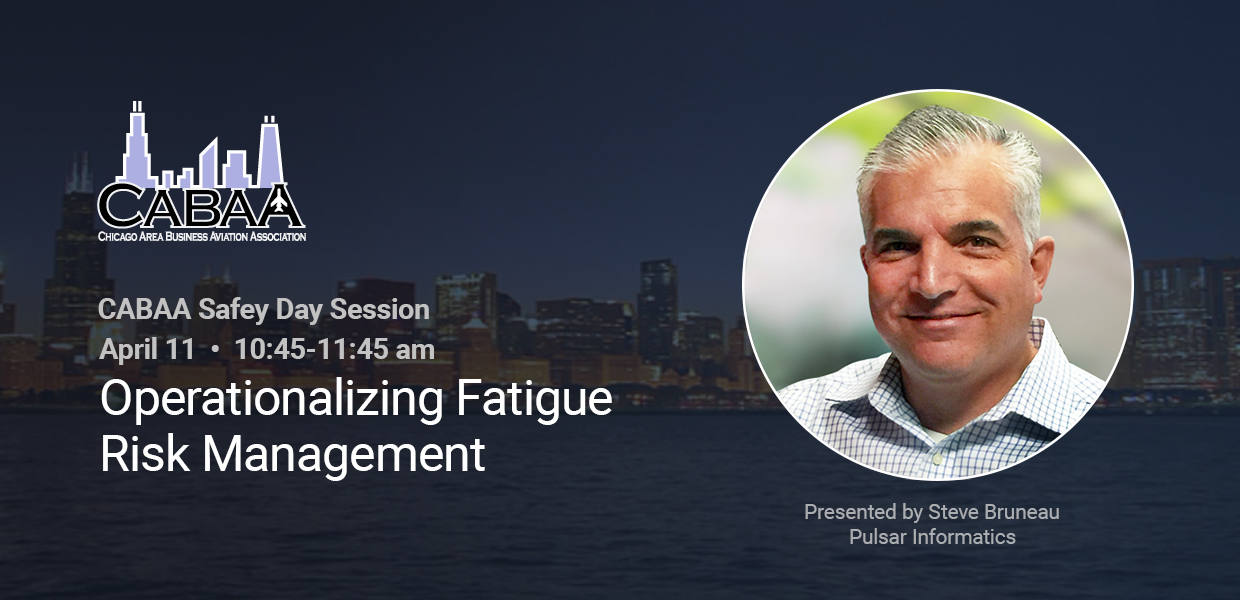 Steve is presenting at CABAA Safety Day
The annual CABAA Safety Day will be held at Hamburger University located at 2715 Jorie Blvd in Oak Brook, IL. on April 11, 2019. This year's motto, "Safety in the air begins on the ground" will bring the top business aviation experts in field of fatigue management, legal issues, the NTSB, medical and security, and business aviation hiring in today's market.
At 10:45, Steve Bruneau will cover the impact and dangers of fatigue and offer practical solutions for your operations.
Full Agenda:
7:15-8:00 am        Breakfast and networking
8:00-8:15 am        Introduction and announcements
8:15-9:30 am        John DeLisi, Office of Aviation Safety NTSB
9:30-9:45 am        Break
9:45-10:45 am       Legal presentation
10:45-11:45 am     Operationalizing Fatigue Risk Management
11:45-12:30             Lunch and networking
12:30-12:45 pm    Yoga- Stretch your mind and body!
12:45-2:15 pm      Safe and Hire, both are four letter words
2:15-2:30 pm        Break
2:30-3:30 pm        Medaire- Travel Risks 101
3:30-4:00 pm        Final Thoughts