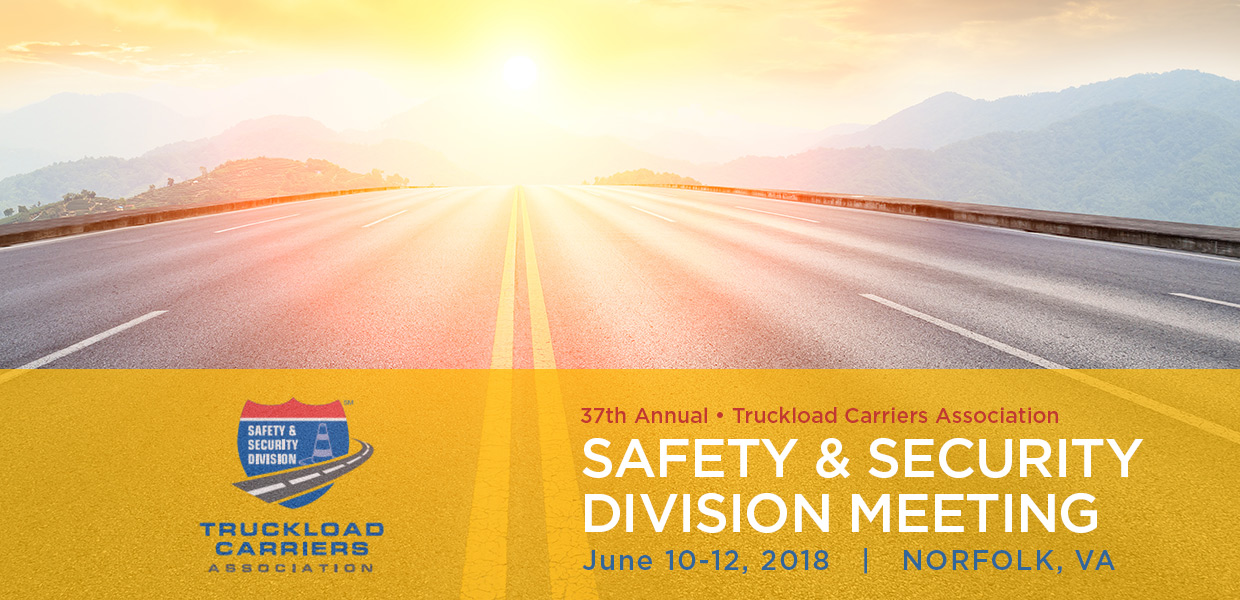 TCA's Safety & Security Division Meeting Booth #401
If you're attending the Truckload Carriers Association's 37th Annual Safety & Security Division Meeting, stop by booth #401 to see firsthand how easy it is to identify fatigue risk and explore mitigation options using Fatigue Meter.
After breakfast on Monday, Daniel Mollicone and Steve Bruneau will discuss Fatigue Risk Management strategies during the general panel discussion session.
Session Details:
Operational Fatigue Risk: Staying Ahead of Issues in a Demanding Environment
Unmanaged fatigue can be costly, jeopardizing the safety of the driver and the general public. Also, accidents can negatively impact the carrier's reputation. Our panel of technology and safety experts will discuss their experience with developing and deploying software and other programs to mitigate fatigue risk and keep our roads safe.
June 10-12, 2018 
Norfolk Waterside Marriott
Norfolk, VA
__